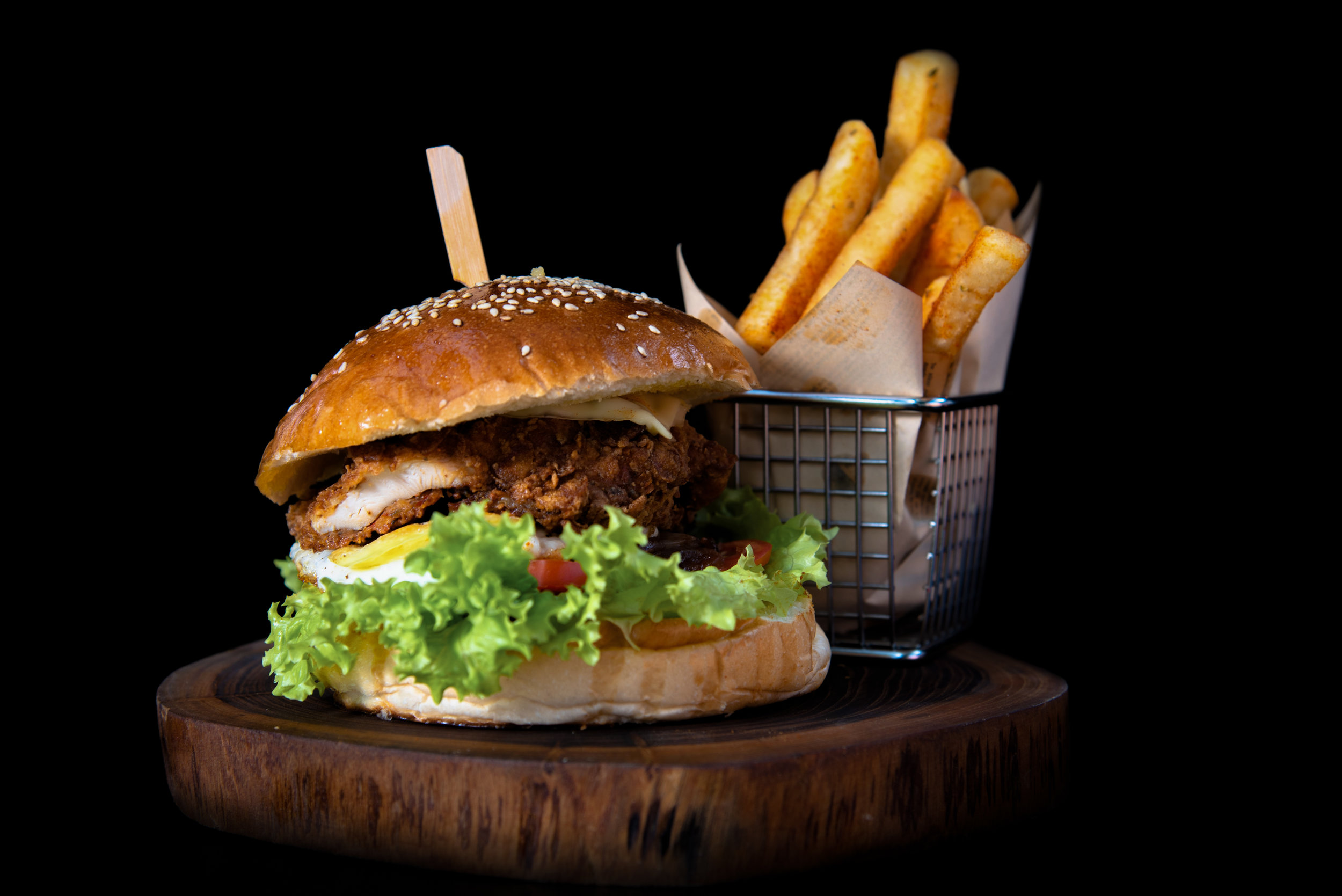 BEST snack house IN Town
Locally Sourced × Crafted with Love
Located in Tripoli, Mimo'z is the standard setter of fine American snack food in North Lebanon.
Mimo'z opened in December 2010 and is located on Riad El Solh Str, Tripoli. Since then, we've been serving delicious hot dogs, burgers, wings, crepes, and many more innovative iterations of classic American snack food.
Our restaurant interior is warm and cozy. It feels like home, and we treat our customers like family. Our goal is to satisfy your appetite and put a smile on your face.
Phone
06 220 994
Location
Riad El Solh Str
Tripoli, Lebanon
Hours
All week 1 pm - 1 am
5000 LPB
Fries
French fries, twister fries, potato wedges
5000 LPB
6000 LBP
Mozzarella Sticks
4 breaded mozzarella pcs
6000 LBP
6000 LBP
Mozzarella Pesto
fried mozzarella balls mixed with pesto sauce
6000 LBP
10,000 LBP
Chicken Tenders
breaded chicken dipped in buffalo, BBQ sauce or honey mustard - 6 pcs
10,000 LBP
6000 LBP
Chicken Popcorn
popcorn chicken with cheddar cheese
6000 LBP
7000 LBP
Classic Nachos
crispy corn tortilla chips served with a side of melted cheese & BBQ sauce
7000 LBP
8000 LBP
Boneless Chicken
8 pcs of boneless chicken dipped in dynamite sauce
8000 LBP
20,000 LBP
Combo
4 mozzarella sticks, 3 chicken tenders, 6 wings, and your choice of fries.
20,000 LBP
5000 LBP
Classic
ketchup, mustard, mayo, cheddar cheese
5000 LBP
5000 LBP
BBQ
BBQ sauce, mustard, mayo, chips, cheddar cheese
5000 LBP
5000 LBP
Chilly
chilly sauce or jalapeno, mustard, mayo, chips cheddar cheese
5000 LBP
6000 LBP
Mushroom
mushroom, mustard, ketchup, mayo, chips, cheddar cheese
6000 LBP
6000 / 10,000 LBP
Buffalo
6 pcs / 10 pcs
6000 / 10,000 LBP
8000 / 12,000 LBP
BBQ
6 pcs / 10 pcs
8000 / 12,000 LBP
7000 / 11,000 LBP
Mixed (BBQ & Buffalo)
6 pcs / 10 pcs
7000 / 11,000 LBP
7000 LBP
Mimoz Chicken
grilled chicken, iceberg, pickles, mayo, ketchup,/BBQ, cheddar cheese
7000 LBP
8000 LBP
Chicken Avocado
grilled chicken, iceberg, pickles, mayo, avocado
8000 LBP
7000 LBP
Strips Sub
crispy chicken, iceberg, mayo, ketchup, cheese
7000 LBP
7000 LBP
Steak Sub
steak 110g, iceberg, pickles, ketchup/BBQ, cheese
7000 LBP
6000 LBP
Turkey Sub
smoked turkey, iceberg, mayo, cheese
6000 LBP
7000 LBP
Zinger Sub
spicy crispy chicken, mayo, ketchup, cheese
7000 LBP
7000 LBP
Chicken Sub
chicken, iceberg, pickles, mayo, cheese
7000 LBP
8000 LBP
BBW Chicken
chicken breast dipped in BBQ sauce, mayo, cheddar cheese
8000 LBP
6000 LBP
Classic
beef burger, ketchup, honey mustard, mayo, chips, cheddar cheese
6000 LBP
6000 LBP
BBQ
beef burger, BBQ sauce, honey mustard, mayo, chips, cheddar cheese
6000 LBP
6000 LBP
Chilly
Beef burger, chilly/jalapeno sauce, honey mustard, mayo, chips, cheddar cheese
6000 LBP
9000 LBP
Chicken Mozzarella
chicken fillet or zinger, mayo, ketchup, breaded mozzarella, iceberg
9000 LBP
10,000 LBP
Angus
one Angus patty, ketchup, mayo, cheddar cheese, chips
10,000 LBP
18,000 LBP
Double Beef Angus
two Angus patty, ketchup/honey mustard, mayo, cheddar cheese, chips
18,000 LBP
8000 LBP
Crunchy Chicken
hand-breaded extra crispy chicken, ketchup, mayo, cheddar cheese, ships
8000 LBP
7000 LBP
Steak
steak 110g with cheese, mayo, honey mustard, steak sauce, chips
7000 LBP
6000 LBP
Chicken Strips
chicken strips, cheese chips, ketchup, mayo, honey mustard, chips
6000 LBP
6000 LBP
Chicken Fillet
chicken fillet with cheese, mayo, honey mustard, chips
6000 LBP
6000 LBP
Kafta
kafta 110g with cheese, iceberg, tomato, mayo, chips
6000 LBP
6000 LBP
Turkey & Cheese
smoked turkey with cheese, iceberg, mayo, chips
6000 LBP
7000 LBP
Dynamite Strips
chicken strips dipped in our special dynamite sauce, cheese, ketchup, mayo, honey mustard, chips
7000 LBP
Nutella & Banana
5000 LBP
Lindt & Maltesers
8000 LBP